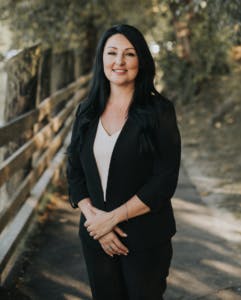 Lorilee Reid Customer Relations Manager and Marketing Specialist
As a Marketing specialist Lorilee is responsible for developing, implementing and executing strategic marketing plans in order to attract potential buyers for your home. She works hard to make sure to get the most exposure possible through a variety marketing strategies.
Lorilee is also the customer relations manager at Taryn Guiel Teal Estate Team making sure you are taken care of during the purchase or sale of your home. She is what makes our team run smoothly with her organization and attention to detail, you will not be disappointed.
At Taryn Guiel Real Estate we work 100% for you and with you to give you the best service possible.